This checkout page is currently inactive
To fix this issue, please reactivate the account
2D CAD Files (100+)
Build your machine faster and with fewer mistakes. Get the individual 2D part files for laser cutting. Over 100 plus the .pdf files and assembly views.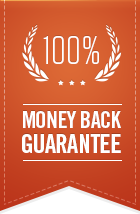 Customers say...
I built your gasifier after I purchased your book & videos. It turned out pretty good, and works great. I built it mostly just with the tools I already had…
I did a lot of research on woodgas but was discouraged about building a gasifier until I read the Wood Gasifier's Builder's Bible and watched the companion video. (I was so happy I bought the Carburator Workshop book and video also!) The excellent visual descriptions gave me the confidence to pursue building a system for electricity generation
Contact Information
Fields marked with * are mandatory
Customers say...
I built your gasifier after I purchased your book & videos. It turned out pretty good, and works great. I built it mostly just with the tools I already had…
I did a lot of research on woodgas but was discouraged about building a gasifier until I read the Wood Gasifier's Builder's Bible and watched the companion video. (I was so happy I bought the Carburator Workshop book and video also!) The excellent visual descriptions gave me the confidence to pursue building a system for electricity generation
Reinvent The World
Protects Your
Privacy